Welcome to Smoking Barrels BBQ!
Dennis Machado and Fernando Ordonez have lived in South City and have a PASSION to bring quality BBQ to our neighborhood.
We offer a fun family atmosphere, our bar offers a full selection of drinks, and a few TV's are always on to catch the game.  And if the weather is nice, you can enjoy dinner outside on our popular sidewalk patio.
In addition to our great dining-in experience, we also offer a full carry-out menu for those on the go! If you call ahead, we'll have your BBQ ready, hot and fresh, when you arrive.
Our catering department can handle larger orders and events of all types and sizes.
Thanks for visiting our web site and we hope to see you soon!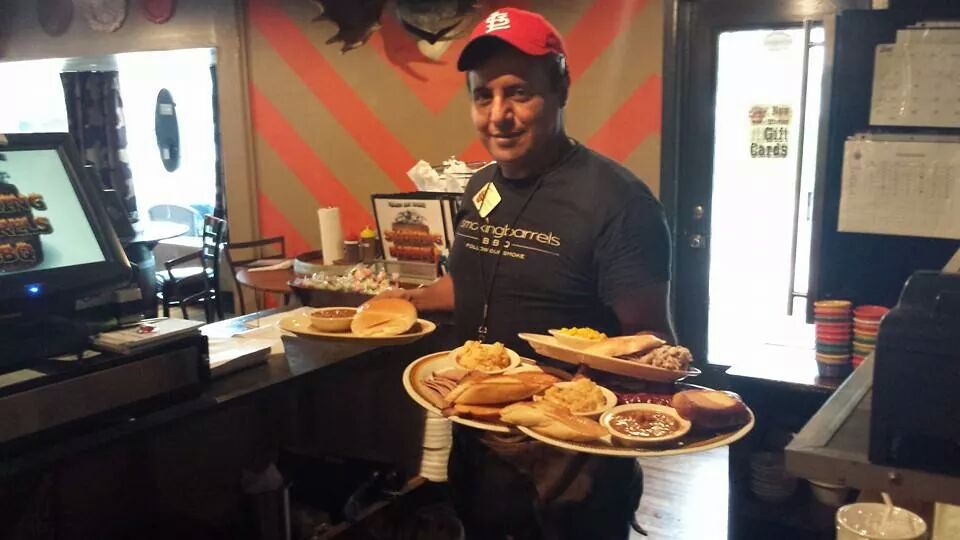 Monday-Wednesday:
11 AM – 9 PM
Thursday – Sunday:
11 AM – 10 PM
Contact info
 Address: 5641 S. Kingshighway Blvd. Princeton Heights. St. Louis, MO. 63109
 Phone: 314.669.9455
Smoking Barrels BBQ
5641 S. Kingshighway Blvd. Princeton Heights. St. Louis, MO. 63109
Copyright © 2017 Smoking Barrels BBQ